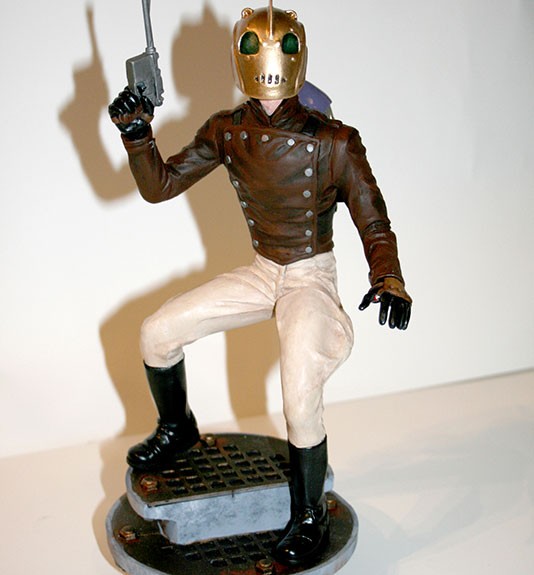 "Rocketeer to the rescue!"
The statue is based on the Dave Stevens comic book hero. It is a 1/6 scale, 16 piece statue kit that stands approximately 12″ tall when completed.
Please note: You'll receive an unpainted kit of this statue that you'll put together yourself.
Price: $150 = $139 + 11 shipping inside the United States

For orders inside the US:
For orders outside the US, please contact us for shipping charges.