Resin Kits
We create our resin kits from original sculptures.
Like most resin kits, the sprues (pour spouts) need to be removed, seams and rough spots lled/sanded and connections puttied and sanded.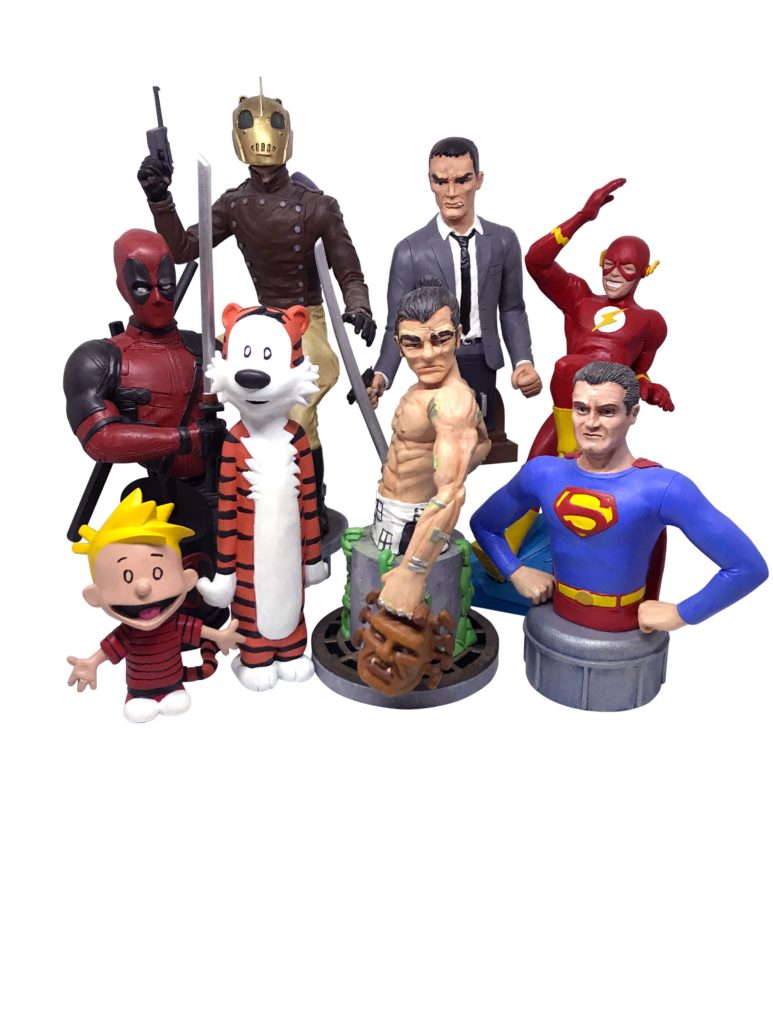 1/6 Scale Heads
Our resin heads are also original sculptures, molded, and cast in resin.
Custom Figures
Our custom gures are usually created using our heads on bodies made by various vendors (dependent on availability). Costumes/out ts and accessories may be custom made or repurposed from other manufactured products. Our preferred scale is 1/6, but we can do other scales if feasible.
Commissions
Ask us about commissions. Commissions are accepted based on time constraints and project interest.
Custom packaging can also be provided.